Peachtree corners dermatology – World's Famous Dermatologist
Get In Touch with Dermatology in Peachtree CornerS
How to Find Us in Peachtree Corners
We currently have locations that serve Stockbridge and Peachtree Corners.
Hours: Monday - Friday 9am-5pm
About Johns Creek, Georgia
Situated just 17 miles north of Atlanta, Georgia, our Johns Creek dermatology office is proud to offer world-renowned care and skincare products. If you are looking for a dermatologist in Johns Creek, we are currently accepting new patients. Also, we offer services of a medical dermatologist and cosmetic dermatologist that are second to none. Lastly, our beautiful city of Johns Creek was ranked third in "America's 50 Best Cities to Live In". This is unsurprising to those of us who call this city home. Undoubtedly, Johns Creek is one of the area's most affluent suburbs. Furthermore, many commuters who work in Metro Atlanta call the city home and appreciate the immense amount of outdoor activities, attractions, and the city's wonderful school system.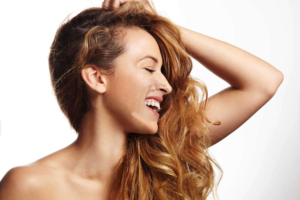 Schools

Our schools fall into the Fulton County School System, which is home to some of the best educational facilities in the country. As a result, graduates of Chattahoochee, Johns Creek, and Northview High Schools routinely boast some of the best SAT scores throughout the state. Additionally, there are several valued private institutions in the city. These schools include Woodward Academy (North campus), Fusion Academy Alpharetta, William and Reed Academy, McGinnis Woods Country Day School and more. Whether public or private, Johns Creek boasts some of the finest education found in the state of Georgia.
Lifestyle

While it is in close proximity to Atlanta, Peachtree Corners feels as if it's a world way. However, it's just a quick car trip to the big city, where you will be in the heart of Atlanta is less than 30 minutes. Additionally, residents appreciate the safety and close-knit community of Johns Creek while being close enough to Atlanta to enjoy concerts, attractions, and the other benefits of city living. While Johns Creek is the ninth largest city in Georgia, it is also the safest large city city and one of the top places to live in the United States.
To experience these many Johns Creek activities to their fullest, you need to remedy any food sensitivity or allergy issues, of course. At World's Famous Dermatologist, our board certified dermatologists can address not only these but many more skin-related conditions to ensure your body's largest organ, your skin, is given the attention it deserves.
Dermatology Services Offered
Above all, we at the World's Famous Dermatologist want to help you with any and all medical dermatological or cosmetic issues. As your conveniently located Johns Creek dermatologist, we offer the following in family medicine. The below are just a few of our most common services:
Virtual services
Much, much more
Your skin is a vital part of both your outward beauty and your overall health as well. As a result, allergies, food sensitivity, and other dermatological conditions that inhibit your ability to enjoy life, negatively affects your self-esteem and confidence levels. With this in mind, these conditions should be addressed and remedied. We at the Johns Creek dermatology office, World's Famous Dermatologist, are of course happy to serve you in these matters.
Contact Us

If you live in or around the Johns Creek area, trust us at World's Famous Dermatologist for your medical dermatology, and cosmetic skin care needs, accordingly. Call us at (678) 832-6613 today to schedule an appointment for any skin related issue. This also includes food sensitivity and allergy testing.
Service Areas:
Just a short drive for Rex, Ellenwood, Morrow, College Park, Conyers, East Point, Jonesboro, Lake City, McDonough, Lovejoy, Conley, Locust Grove, Avondale Estates, Red Oak, Woolsey, Decatur, Atlanta, Pine Lake, Druid Hills, Scottsdale, Union City, North Decatur, Clarkston, Stone Mountain, Jenkinsburg, Klondike, Experiment, Porterdale, Fairburn, Griffin, Centerville, Tucker, Tyrone, Forest Park, Riverdale, Hampton, Church Street, Snapfinger, Oxford, Brooks, Covington, Hapeville, Belvedere, Dunaire, Lithonia, Redan, Inman, Fayetteville, Sunnyside.